| | | |
| --- | --- | --- |
| | We're celebrating the back-to-school season by supporting an arts education program, launching a brand-new deviantWEAR backpack, highlighting a talented young art student, and helping you prepare for a future in the arts. | |

Advance education through the arts and look good doing it with the dA Nomad Bag. We will donate 10% of every purchase of the dA Nomad through September 15th, 2011 to InSEA.org. With enough room to store your laptop, textbook, and sketchbook, the dA Nomad Bag is your perfect campus companion.
Shop Now

The International Society for Education through Art (InSEA) is a global community working tirelessly to advance, advocate, and encourage education through the arts. InSEA wholly believes that creative activity is a fundamental need and that arts education is an essential discipline in the complete development of the individual.
Learn More
Donate


We're putting the spotlight on University of Pennsylvania and Pennsylvania Academy of the Arts student Lindsay Rapp (aka *LindsayRapp), whose incredible traditional art style and hard work has earned her several scholarships, placements in art competitions, and features in magazines. We reached out to Lindsay to get her perspective on balancing student life with artistic endeavors and what advice she has to current or prospective students going into the arts.
Read Interview

Sitting Mer
Underwater Kiss
Fishing

We held three live interactive discussions with professors from the prestigious Otis College of Art and Design, University of California, Los Angeles (UCLA) and New York University (NYU) Steinhardt who answered your questions and offered advice on how to attain the art education you've always dreamed of. Pick your favorite topic or view them all!
Interviews are available for viewing at: http://www.youtube.com/user/deviantart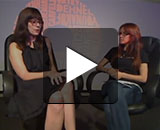 Otis College of Art and Design
Topic: "Academia: How Students Survive (Thrive) in Art & Design School"
View Now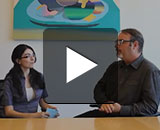 UCLA School of the Arts and Architecture
Topic:"Admissions: The Ins and Outs of Applying to Art School"
View Now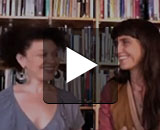 NYU School of Fine Arts
Topic: "Creativity: Students Artistic Exposure and Growth"
View Now